Mission Statement The Youth Department of Tabernacle Baptist Church is committed to loving our youth with the love of Christ, engaging them in ministry, exposing them to the word of God, and equipping them to be faithful, lifelong disciples of Jesus Christ.
Kelly Warren, Youth Director Contact the Ministry
Yvette Fullman-Everett, Co Youth Director
JULY 22, AUGUST 26, SEPTEMBER 23 - 6 - 9pm
Ready for some FUN, Video Game Tournaments, Full Court Basketball, Disney Karaoke, Life Size Jenga and so much more Friday NIGHT HYPE is Back, on 6 – 9 pm at TBC A FREE Space for our Youth to be Youth. No Pre-Registration Necessary Permission slips can be signed at the door. Parents and Guardians Bring Your Youth, Youth Invite Your Friends.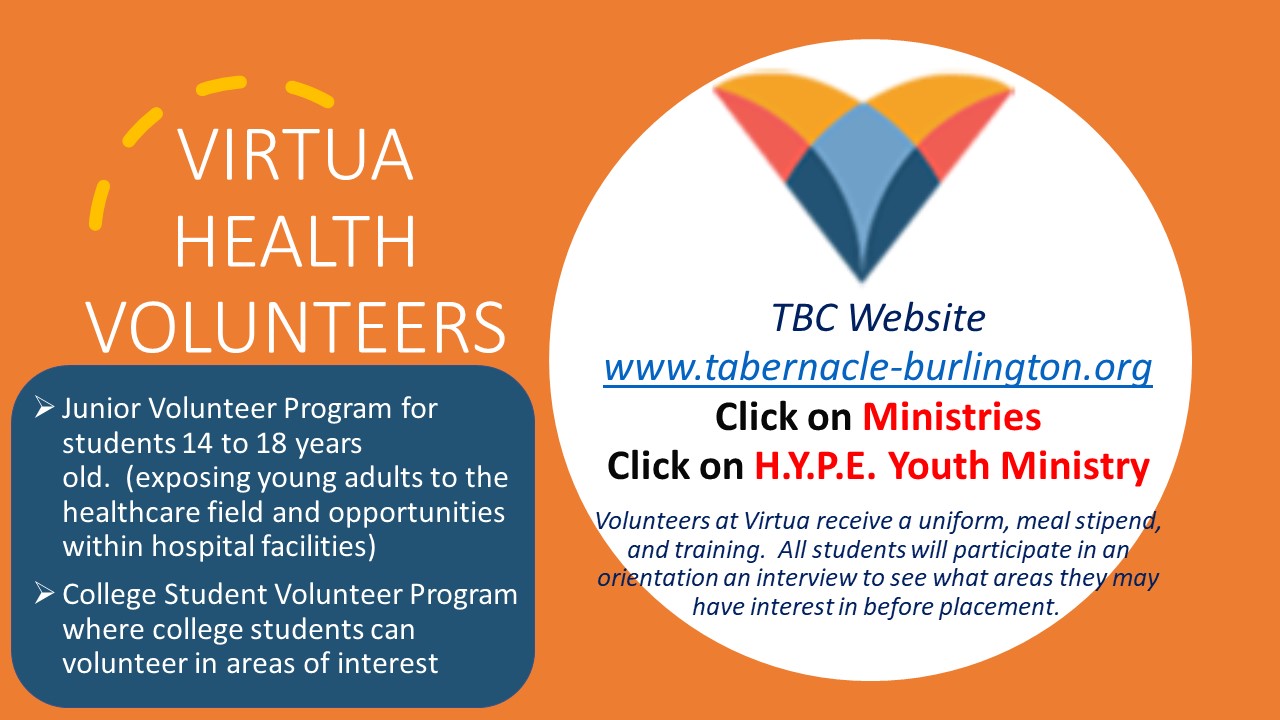 VIRTUA HEALTH VOLUNTEERS
Volunteers at Virtua receive a uniform, meal stipend, and training. All students will participate in an orientation an interview to see what areas they may have interest in before placement.
HYPE Youth Ministry
The H.Y.P.E. Staff is committed to the holistic growth of the youth and is aligned to the mission and vision of the entire Youth Ministry. Each team will support in helping the team leaders implement their responsibilities to ensure that each individual plays an integral part of the ministry.